Richmond's Just Fine and El Rey y Su Cadillac
On July 14, 2018, Richmond, Virginia based singer/songwriter Paulo Franco released his latest single Richmond's Just Fine, with El Rey Y Su Cadillac as the B Side.
The release coincides with Paulo Franco celebrating 20 years of life in Richmond, Virginia, the birth place of his career as a singer-songwriter.  Paulo recorded the songs at P&P Studios in Paulo's Woodland Heights neighborhood.  Bob Rupe (The Silos, Cracker, Gutterball, Sparklehorse) engineered, mixed and mastered both tracks.  Bob produced Paulo's 2016 full length release, The Last Card.
The song reflects the simplicity and joys that Paulo has found living in Richmond, Virginia for last 20 years with his family.  The song captures the intimacy of Paulo's songwriting as he turns again to people in his day to day life for inspiration.  The song was written along with Paulo's longtime songwriting partner and friend, Austin, TX based Shane Cooley (Visit Shane's Website).
Complementing the A side is the B side, El Rey Y Su Cadillac.  As a first generation American of Colombian ancestry, Paulo has been turning heads and gaining fans with his upbeat songs in Spanish.  Paulo switches his voice from Americana troubadour to Spanish troubadour with ease.  His vocals are so authentically Spanish that it is easy to forget you just heard him effortlessly sing in English.  
El Rey tells the story of a Latin playboy who cruises his local barrio in his Cadillac in search of adventure and romance.  The inspiration for the song is a bit more domestic though.  Paulo says that the inspiration for the song are the actual exploits of his beloved cat, Lucius.  In 2015, Lucius was diagnosed with colon cancer and was confined to becoming an exclusively indoor cat after years of being indoor/outdoor.  One day while shopping for pet food, Paulo's wife Sonia suggested a pet stroller so that the two of them could take Lucius out for walks in the neighborhood.  Lucius took to the stroller like a fish to water.  Word began spreading throughout Woodland Heights of the couple walking a cat in a stroller. So when Lucius was out in his "Cadillac" many children would come up and ask to pet him, especially the girls.  Of course, he couldn't get enough of it.  Although Lucius succumbed to his illness in 2019, he lives on in song.  Viva El Rey!!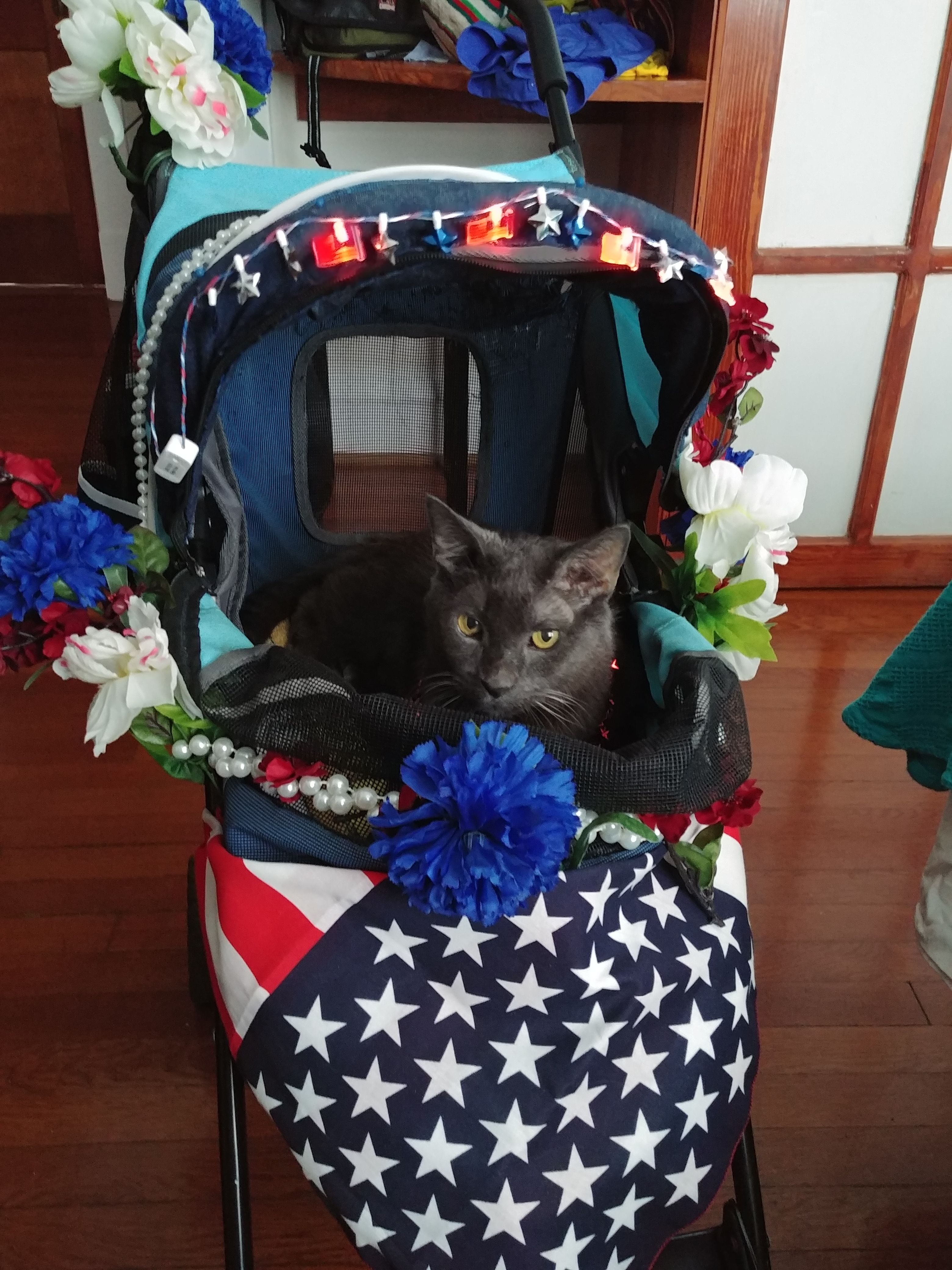 Paulo's latest band, Los Alacranes de R.V.A. has incorporated El Rey y Su Cadillac into its set list and it remains a crowd favorite!!